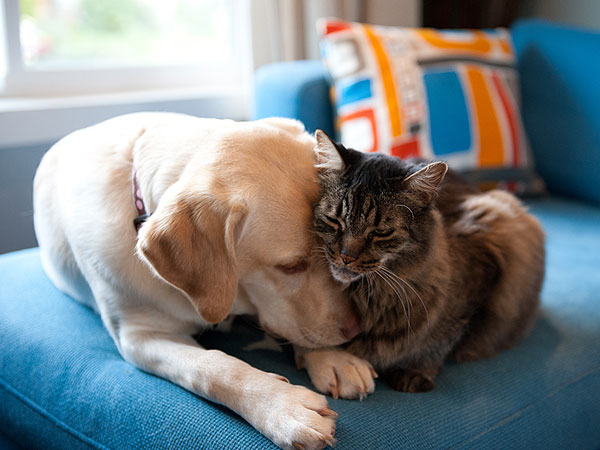 Going head-to-head has never looked so precious
Getty
There's nothing we love more than a good holiday, and today marks just about the greatest one of all (sorry, Christmas): National Pet Day.
Choosing to stay away from the ongoing dog vs. cat debate, we here at PEOPLE Pets are celebrating by sharing our favorite photos of camaraderie; the rare moments when dogs and cats play nice.
Below, you'll find five of our favorites, and the perfect dose of cuteness to kick off your weekend.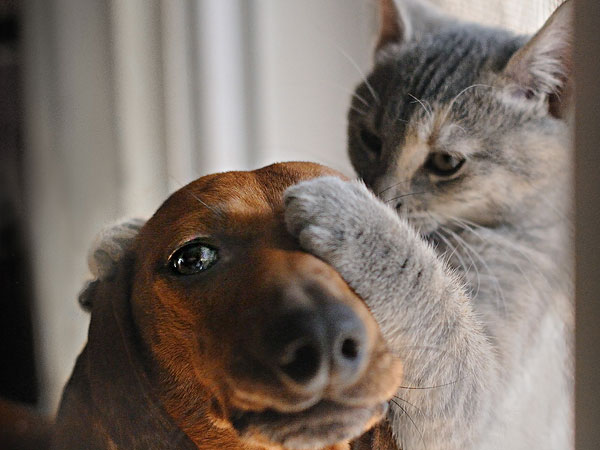 Hold on a sec, buddy, you've got a flyaway.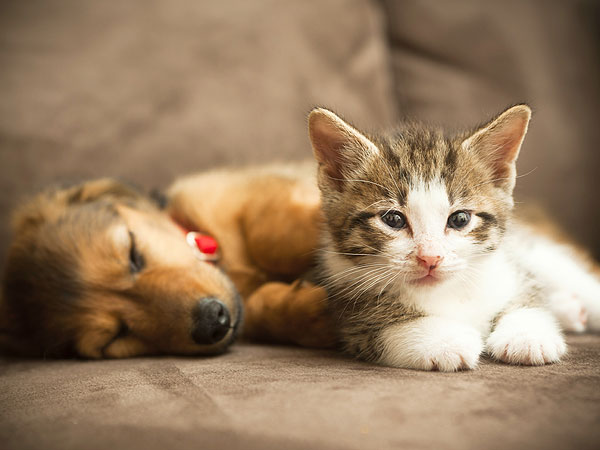 I'll take first watch. Those kids are bound to come back at any moment!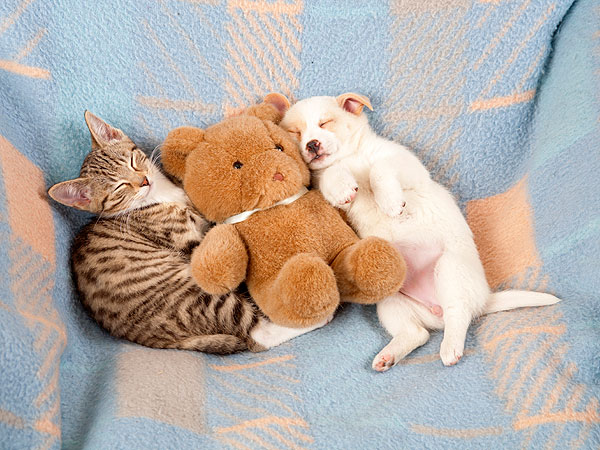 Sometimes even best friends need space – for a pillow.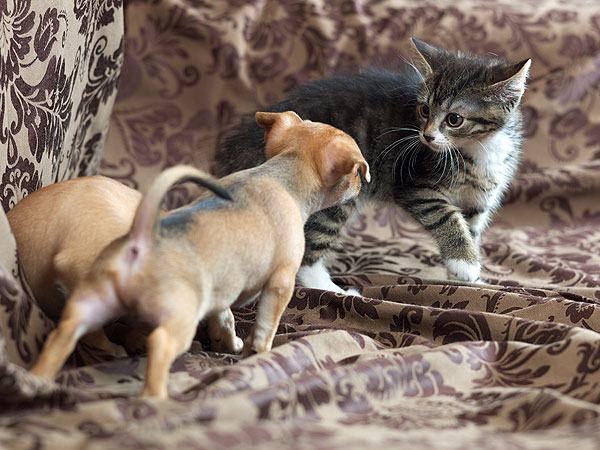 Humans are doing it; we can too: First one to blink loses!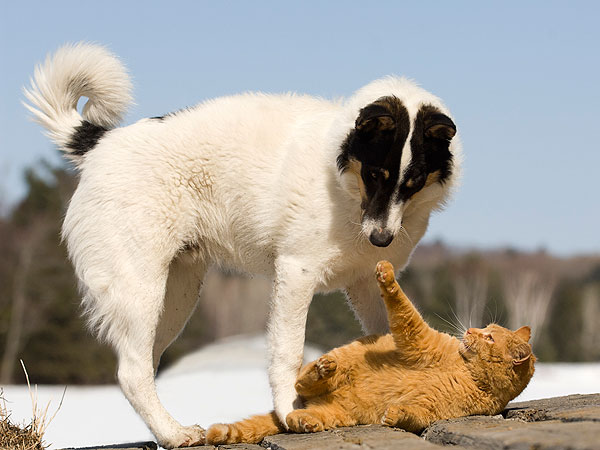 You promise after I tickle your belly you'll tickle mine?
Are you doing something special for National Pet Day? Tell us in the comments below – and check out how Oprah Winfrey is celebrating.
More:  
The Daily Treat: Celebrate National Pet Day with These Adorable Dogs and Cats