Mars International India Pvt. Ltd., leading pet food manufacturer and marketers of the international pet food brands 'Whiskas' and 'Pedigree', organised the 2nd WHISKAS International Cat Show of India in association with World Cat Federation (WCF), Indian Cat Federation (ICF) & Middle East Cat Society (MECATS).
Felines from various states of India were in Mumbai to compete for the title of "Best in Show" and other titles at the Whiskas 2nd International Cat Show of India that was held on September 27 and 28 at Stallion banquets, Prabhadevi, Mumbai. The judging started at 11 am and the show concluded at 7 pm after the announcement of the winners of the BEST categories of the day. Competitions were held for the "Best Dressed Feline" and the "Best Photogenic Cat".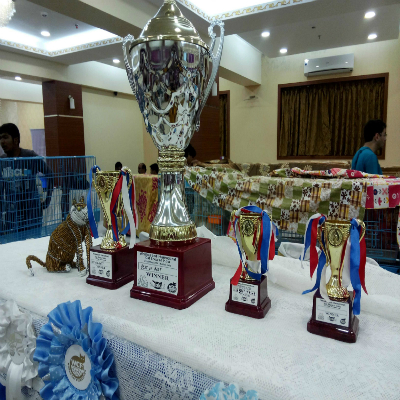 "It is a privilege to be associated with the Indian Cat Federation (ICF) and the World Cat Federation (WCF) in promoting the responsible pet ownership and advising the pet parents on cats' nutritional requirements, helping them to live healthier and happier lives. We believe that pets make our world better and our vision is to make a better world for them" said Mr. Nitin Kulkarni, Director, Corporate Affairs, MARS International India Pvt. Ltd.
The show received good response with around 50+ participants. It saw the participation of famous breeds like, the Persian, the Exotic Short Haired, original Long Haired breed, Domestic Semi Long Haired breed and the Indian cats.
Mr Shree Nair, President (ICF) Indian Cat Federation said, "We want to create awareness for the cat population in India. We need every single Indian to participate in saving the cat breed from the Indian streets by urging people to adopt cats. We strongly believe in cage-free homes." Nair also added that it was his aim to get Indian cat-name 'billi' a standard world recognition.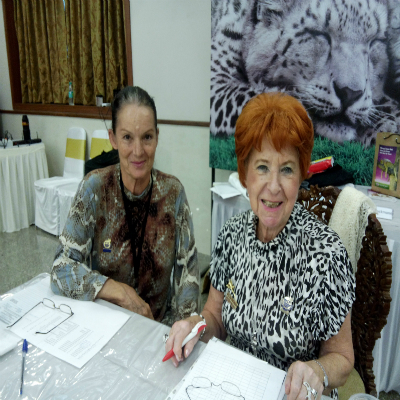 The World Cat Federation Officials & Judges who attended the show were Anneliese Hackmann, Germany (All Breed Judge – WCF), President – World Cat Federation, Dr. Johan Lamprecht, South Africa (All Breed Judge – WCF), World Cat Federation and Petra Mueller – President of Middle East Cat Society and Founder of 'Arabian Mau' cats.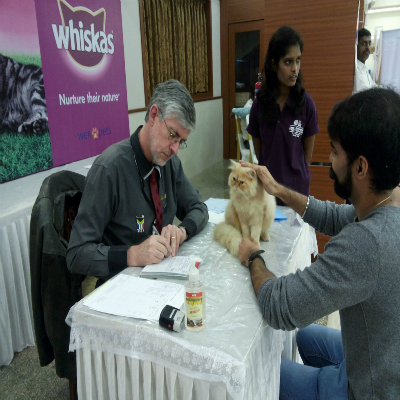 The event provided a great family outing as one can see the various cat breeds, exhibition of Pet products and services and animal welfare activities. There was also present a Specialist Veterinary Team from Whiskas to advise the pet owners on various issues related to their pets.
View the original here:  
When felines from across the world gathered at Whiskas International Cat Show in Mumbai