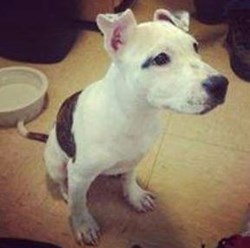 "No pet owner wants to be in the situation of having to rehome their pet, and to make things worse, shelters and rescues filled to capacity. Many people turn to pet classifieds as a last resort – unaware of the potential dangers."
Orlando, Florida (PRWEB) September 28, 2013
Pet rehoming expert Garvin Mark is warning pet owners to exercise extreme caution in placing pets for adoption on Craigslist and other online classified ads services. Mark's warning comes in the wake of news of the horrific torture, neglect and abuse of a young Pitbull dog rehomed through Craigslist last May, and later discovered left for dead in a Quincy, MA park.
According to the Boston Herald, the dog was placed for adoption by then-owner, Laura Hankins. Hankins, who has been assisting officials with their investigation, was forced to rehome her dog, named Kiya, in May due to breed specific legislation banning the ownership of Pitbulls. Hankins is reportedly heartbroken over having inadvertently placed the pet in harm's way.
"Free to a good home" type ads can be a real drawing card for potential animal abusers", warns Mark. "No pet owner wants to be in the situation of having to rehome a dog, cat or other pet, and to make things worse, shelters and rescues filled to capacity. Many people turn to pet classifieds as a last resort – unaware of the potential dangers."
Mark further states that careful background and reference checking, as well as home visits and ongoing contact are of the utmost importance in ensuring the future well-being of rehomed pets. "You just can't be too careful when it comes to your pet's welfare. Take your time for your pet's sake, and if you don't have time – call us. We can help."
Puppy Doe's horrific ordeal has sparked a great deal of public outcry. A large reward is being offered for information leading to the identity of the person or persons responsible for this heinous crime. Additionally, a petition has been created on Change.org with more than 40,000 signatures, calling for Craigslist to discontinue it's pet rehoming ads section.
"It's beyond words that this sweet, innocent dog, that once knew love had to suffer this violent, evil fate. If "free to a good home" style pet ads were banned, there would be some justice in Puppy Doe's name knowing that another pet will never suffer such violence as a result of being dumped on Craigslist." From Change.org Petition
A Facebook Page calling for justice for Kiya has also been set up at [https://www.facebook.com/JusticeForPuppyDoe.
To learn more about how to safely rehome a pet, visit http://petprosservices.com/pet-rehoming/
About Pet Pros Services
Pet Pros Services was established in Florida in 2008, and has since grown to a nation-wide service helping pet owners rehome their pets into carefully screened homes. Owner, Garvin Mark and his many volunteers and pet professionals ensure that potential adoptive homes have been carefully and thoroughly screened.
The service promotes "open pet adoptions", where the pet's original owners can keep in touch and even visit their pets in their new homes.
Pet Pros also offers other innovative services for pet owners, including in-home palliative pet health care services, in-home boarding and pet hotel sitting.
Read more: 
Pet Adoptions Specialist Advises Extreme Caution When Rehoming A Pet Online