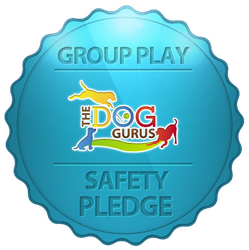 IBPSA is a trade association serving the pet care service industry.
Charles City, VA (PRWEB) November 21, 2013
Representatives of A Stay in The Country announced today that in an effort to take the next step in showing its dedication and commitment to customers, the company is now seeking accreditation from the International Boarding & Pet Services Association (IBPSA).
"We are very excited about this," said Harriet Pittman, owner of A Stay in the Country. "We believe it's very important to be an accredited kennel, which allows us to continue to improve an already wonderful place."
IBPSA is a trade association serving the pet care service industry.
Members include traditional and non-traditional providers such as boarding facilities, veterinarians, groomers, trainers, pet sitters, doggie daycares, pet massage, and holistic care and more.
The organization's aim is to provide businesses, such as A Stay in The Country, with world class training and education as well as access to the latest products, trends, and information it needs.
IBPSA also works to keep members informed on the latest legislative issues surrounding the industry.
Pittman explained that there are several significant benefits of IBPSA accreditation for pet care facilities throughout the world. These include: evidence of quality, sharing of best practices, public accountability, and international partnership opportunities.
A Stay in the Country's decision to seek IBPSA accreditation is the latest actions the company has undertaken to ensure that its customers receive top quality service.
In October, A Stay in the Country signed a pledge, where the company vowed to have a program that has been designed for the safety of all dogs.
A Stay in the Country has bred Border Collies, Livestock Guardian Dogs and Angora Goats for more than 18 years.
"This accreditation will only make us better, and boost confidence with our customers," Pitman said. "This is truly a great thing."
For more information about A Stay in the Country, please visit astayinthecountry.com/boarding/ and astayinthecountry.com/pups/.
About A Stay in the Country Pet Lodging
We believe in the extraordinary bond between dogs and their people. It is our passion to provide pet owners with the resources and assistance they need to enjoy an amazing life with their dogs.
In addition to boarding and doggie day camp, we groom dogs, have an online shop that features our favorite pet supplies, and we raise Border Collies and Anatolian Shepherds.
We'd love for you to visit the farm and get acquainted with us. During your visit we'll discuss your dog's needs and personality so that we can custom tailor his/her stay.
Contact Details:
Harriet Pittman


2610 Shadewood Ln

Charles City, VA 23030-2915
Phone: 804-795-9415

Fax: 804-795-7308
Source: A Stay in the Country Pet Lodging
More – 
A Stay in the Country to Seek IBPSA Accreditation