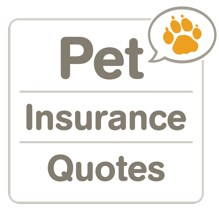 Name another industry that has improved its products and services, grown over 20% each year and kept prices flat.
Columbus, OH (PRWEB) November 12, 2013
There is good news for dog owners considering pet insurance. The most recent cost analysis shows that prices have actually dropped since last year.
The analysis shows a decrease in the monthly cost of dog insurance and a slight increase in the monthly cost of cat insurance. Below are the average prices for pet insurance for 2013 including the change from 2012.
Dogs: $29.27/month (- 0.5%)
Cats: $18.94/month (+2.0%)
"It's remarkable that prices over the past year have remained unchanged," said Nick Braun, founder of Petinsurancequotes.com. "Name another industry that has improved its products and services, grown over 20% each year and kept prices flat. I can't think of another one."
In other lines of property insurance like home, auto and renters, customers are getting hit with annual increases between 5 to 15% without any improvement or enhancements to coverage. However in the pet insurance market costs have remained steady and the coverage and service continues to improve.
"The top tier companies are listening to pet owners, improving their products and keeping prices affordable," explained Braun. "As the saying goes, competition breeds innovation, and pet owners are benefiting form that competition."
One example of these improvements in coverage is Pets Best, which recently improved its hereditary and congenital conditions coverage by eliminating exclusions and getting rid of sub-limits. Another example is industry leader, Petplan, which recently increased its annual payout limits across the board.
Other highlights from the study:
The most expensive dog breed: English Bulldog
The most expensive cat breed: Siamese
Average cost of wellness programs: $26.35/month
Another growing trend in the pet insurance market are wellness plans, which cover expenses for routine care like annual visits and heartworm medication. These plans have gained popularity because many pet owners are coupling wellness and insurance to better manage their pet's healthcare needs.
"The American pet insurance market will continue to grow at a rapid pace because more and more pet owners are seeing the value," Braun concluded. "This industry's future is very bright."
About Petinsurancequotes.com
The quickest, easiest and smartest way for pet owners to get quotes and compare plans from all of the leading pet insurance companies. In addition to providing real-time quotes the company also offers tools and resources to help educate pet owners about pet health insurance.
View original post here: 
2013 Pet Insurance Cost Analysis